Texas State Grad Accepts VP position and more…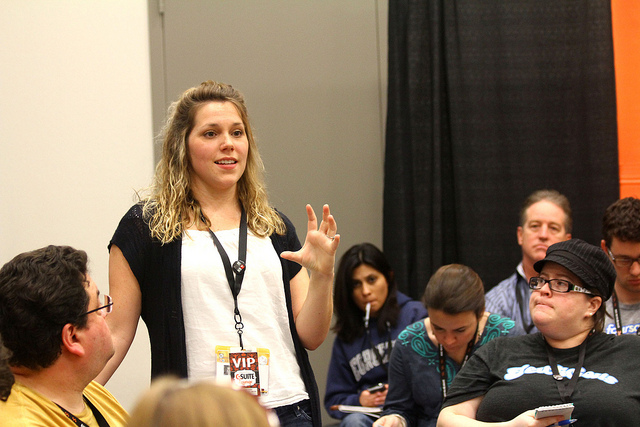 It is with welcome recurrence that I have the opportunity to brag about the successes of our graduates in the School of Journalism and Mass Communication at TXST. This recent round of jobs and promotions highlights some important trends.
Jordan Viator Slabaugh (shown above speaking at SXSW in  2011) did both her master's and undergraduate work at Texas State, and was one of the graduate students in my first group when I started at Texas State nine years ago (I know!). She just announced that she has taken on the role of Vice President of Marketing at Wayin, a Denver company founded by Silicon Valley legend Scott McNealy (Sun Microsystems). Wayin is a company that provides social engagement hubs for clients. Jordan has worked her way up in the digital industry with positions at Convio, Spredfast and LiveWorld, before this leap to Wayin.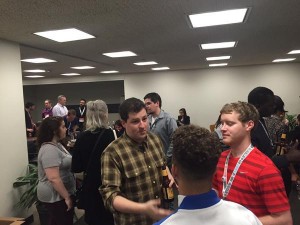 Josh Shepherd is a 2011 graduate of of our Master's program. He recently took the position of Director of Strategy at Social Distillery, an Austin-based social media agency. Josh has held positions at MOSAK, Mass Relevance and Spredfast since graduating from our program. I met Josh when he was working as a host on the Austin Music Network. He's come a long way since those days on the couch interviewing musicians (he's great at that, too!).
Dee Kapila recently took on the role of Associate Implementation Consultant for Box, a Silicon-Valley cloud storage provider with a growing Austin presence. Dee graduated from our master's program and has held positions at Girlstart, KUT-Austin and The University of Texas before joining Box.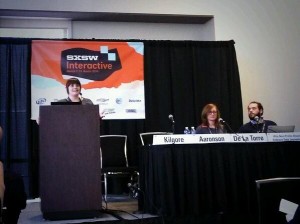 Megan Kilgore took a position as Marketing and Communications Manager at KERA, the north Texas public media conglomerate, in Dallas in December. Megan is a 2013 graduate of our master's program and worked at Capital Area Food Bank prior to this position.
Elissa Fontent, a 2012 Texas State graduate, is now Account Director at Social Summer Camp, a company that provides social media consulting for summer camps. Previously Elissa was social media manager at Social Distillery. I also had Elissa's sister Haley in a class, and she's a technical account manager at Blackbaud.
Another important alumni move was made by Will Staney. Will got his undergraduate degree in 2009 from Texas State. Will moved to San Francisco last year to lead recruiting at GlassDoor, but quickly moved to the role of Head of Global Talent Acquisition at Twilio, a cloud computing, Web services and telecommunications company. I never actually had Will in class, but he was present in one of my early social media sessions that I did as a guest speaker. He's kept in touch with me ever since, and I have watched as he has taken his career to new heights.
Another former student recently took a position in Silicon Valley. Jennifer Trayan was one of my students as a freshman and a senior. She's now a Field Site Marketing Manager at Compass Group @ Microsoft in Mountainview, Calif. She made the big move from Lansing, Mich. recently.
So, take a look at these positions. Not only are TXST alumni moving quickly into roles of high responsibility, but they are doing so in a range of digitally oriented companies. These successes are coming from both our graduate and undergraduate programs. In many cases, these grads are moving to startups or small organizations that allow for great influence, innovation and impact, but also offer a degree of risk. And, I think it is important to point out that our graduates are finding success not only in the Central Texas region, but are distinguishing themselves in competitive markets like New York, DC, San Francisco and Denver. It gives me great joy to hear of these successes, and I can't wait to hear about all the accomplishments coming their way in these positions.
I know there are lots more out there who have recently taken new jobs or gotten promotions, but this is just a sampling of the types of things our graduates are now doing. And with a new crop of graduates about to leave us in May, I know there will be more announcements of this nature in the very near future! Congrats everyone. I'm very proud of all your accomplishments.